Jul 05, 2023
William Vaughan Company was recently made aware of a highly concerning scam surfacing in Lucas County. Many local businesses have received fraudulent "Distraint Warrants" in the mail, sent by a fictitious entity called the "Tax Resolution Unit." While these letters seem to primarily target businesses, a handful of individuals have also received them. In the interest of our community and the individuals we serve, here are some important detail about this distraint warrant scam along with essential tips on safeguarding yourself against such fraudulent activities.
The Scam:
In this distrain warrant scam, individuals and businesses receive official-looking documents in the mail from the Lucas County "Tax Resolution Unit." The document claims that a Distraint Warrant has been issued against the recipient due to unpaid tax debts. The scammers exploit fear and urgency, attempting to coerce victims into making immediate payments via telephone to a toll-free number. However, it's crucial to note that Lucas County does not have a Tax Resolution Unit or an office of Public Judgment Records.
How to Protect Yourself: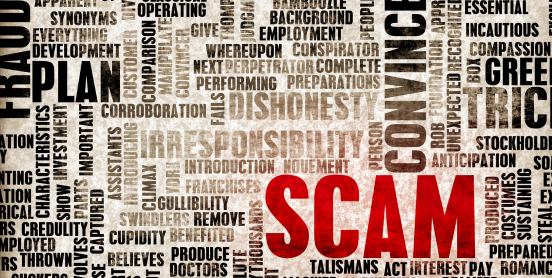 Verify the source: Take a moment to verify the authenticity of any suspicious document you receive. Contact the relevant county offices or authorities to confirm the legitimacy of the warrant or notification. Don't hesitate to reach out to our team if you need assistance in this regard.
Exercise caution: Be wary of unexpected or unsolicited communications regarding taxes or debts. Genuine organizations typically communicate through official channels and offer multiple opportunities to resolve any issues. Be skeptical of sudden demands for payment or urgent actions.
Guard your personal information: Under no circumstances should you share sensitive personal or financial information, such as social security numbers, bank account details, or credit card numbers, in response to such requests. Legitimate authorities, like the IRS, will not ask for this information via email or phone. Nor will the IRS take payment by cashier's check, in the form of gift cards, or wire transfer.
Report the scam: If you receive a suspicious document or believe you have encountered a scam, promptly report it to the relevant authorities. You can report it to the IRS by either calling 1-800-366-4484 or visiting the US Treasury website. Consider calling your local police so it is aware of the scam as often times communities are targeted all at once. Finally, the Federal Trade Commission's Report A Fraud site is shared with law enforcement across the country. Your report can help bring attention to the scam and prevent others from falling victim.
Spread awareness: Share this information with your friends, family, and colleagues to raise awareness about the scam. Utilize social media, local community groups, or any platform that can reach a wider audience. The more people are informed, the harder it becomes for scammers to succeed.
As trusted tax and business advisors, our clients' financial well-being and security is our top priority. The "Distraint Warrant" scam targeting Lucas County residents and businesses is an unfortunate reminder of the dangers posed by fraudulent activities. However, by staying vigilant, verifying sources, and reporting suspicious incidents, we can collectively protect ourselves and our community from falling victim to these scams. If you have any concerns or require assistance, please don't hesitate to contact us.
Connect with us.
wvco.com
Categories: Fraud & Forensics, Tax Compliance
---